After dozens of hours playing the game, I decided to remove Hozirontal and Dynamic mode of the split-screen, so the split-screen will be Vertical only.
It appeared that both horizontal and dynamic mode were handicaping players and were making the game not pleasing to play, I guess these modes don't fit the project.
Beside a few known bugs I'm still working on, a ton have been fixed, the game feels solid and encountering new ones is rare.
Enemies, props, weapons and items now have new explosions fx.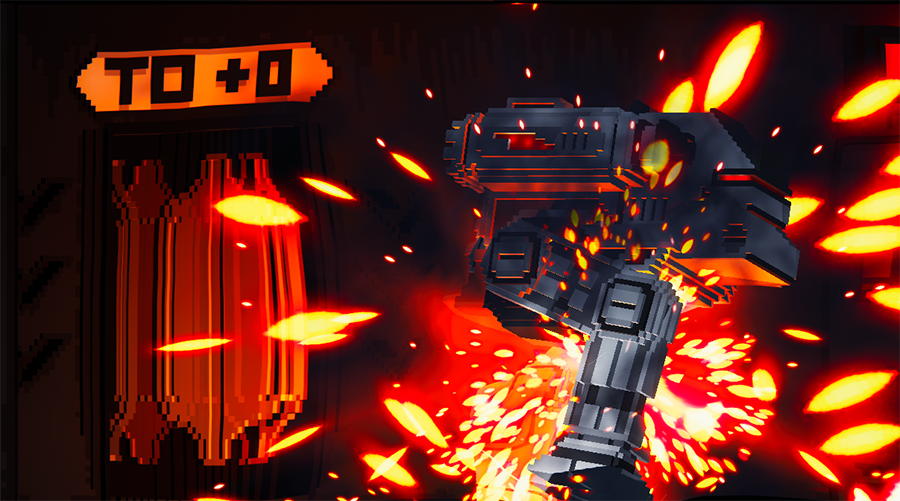 As it was hard to know what weapon you actually get when you pick a gunbox (weapons are obtained randomly), all weapon related UI have been reworked.
All weapons are now relative to the first letter of their name, ammo is clearly displayed and the name of the weapon pops up for a few seconds when it's picked.
I finally finished modeling each turret and its upgraded forms.


Vulcan death animation has been reworked
Crosshair display has been fixed
I tried new colors for the players, yellow and orange seems like the best choices
Made some progress on music production